Graphic Designer: Kickstart Scheme
Please note this role is only offered as part of the Kickstart Scheme. This is eligible for 16-24 year olds who are unemployed and claiming Universal Credit. This role is 25 hours per week and is paid London Living Wage.
About The Role
We are looking for a graphic designer to join Ambessa Play's small team of 1. You'll lead our design which involves:
Working with the founder to design and deliver digital content around the company's mission.

Draft and schedule content for our social media channels.

Opportunities to work on a zine and merchandise.

Assist in-person STEM (science, technology, engineering and math) workshops.
About Us
Ambessa Play is a social enterprise on a mission to demystify and diversify STEM (science, technology, engineering and math). We design STEM toy kits and workshops for children  and we're currently building our first product. For every kit purchased, a displaced child out of school will receive one for free.

We've been part of amazing initiatives such as the Design Museum's inaugural Entrepreneurs Hub and the Cambridge Social Ventures programme. We were awarded Oxford University's Vice-Chancellor award for 'Social Impact' this year.

We believe that Einsteins are everywhere and we're looking for an enthusiastic team member to help contribute to our mission.
About You
Requirements:
- Loves design and social media.
- Passionate about education inequality!
- Time management skills.
- Excellent written and verbal communication skills.
- Collaborative and able to work flexibility (hybrid of both remote or in-person, pending COVID-19 regulations).
- Experience with illustration software (e.g. Adobe Indesign, Illustrator, Photoshop, Procreate).
- Comfortable engaging with children aged 5-16 (You will need to attend some workshops. We will get an enhanced DBS check).

Bonuses:
- Knowledge of Microsoft Word, Excel, Powerpoint and Google Drive.
- Proficiency with Canva.
- Experience creating digital content for social media (such as Instagram, Facebook and Twitter).
- Able to work well under pressure, prioritise tasks and adapt to last-minute requests.
How to Apply:
Please email your CV and answer the below question. 150 words maximum - & you are welcome to have fun with the format ✨
Q: Why do you want to apply for the Graphic Designer role at Ambessa Play? (We want to know what about this role excites you). 

Please include the subject line 'Kickstart: Graphic Designer' and email your answer and CV to hello@ambessaplay.com.
Please signpost this to your JobCentre so your work coach can refer you.

Deadline: 22nd February 2022. 
DIY kenetic torch
Regular price
Sale price
£33.33 GBP
Unit price
per
Sale
Sold out
View full details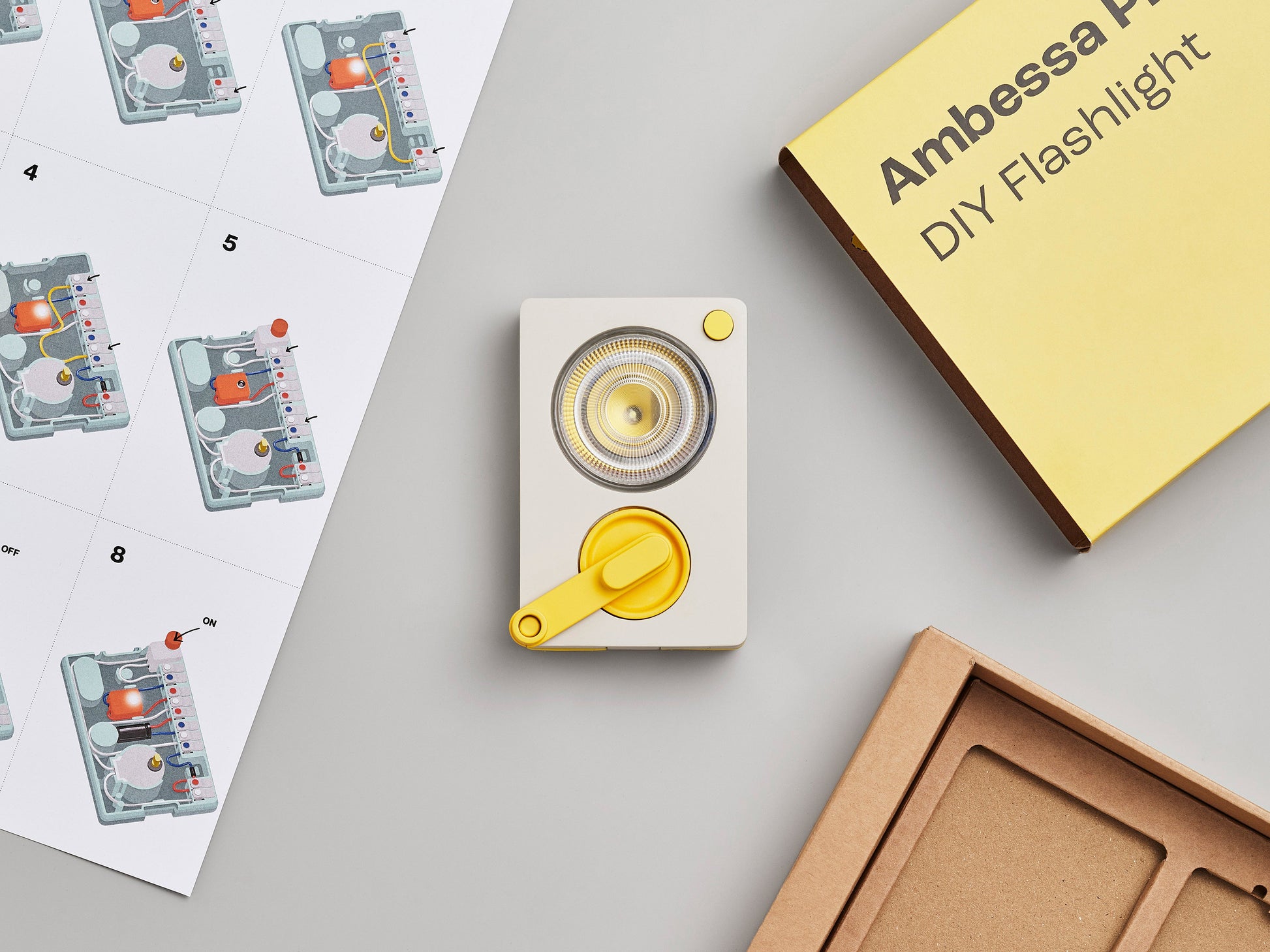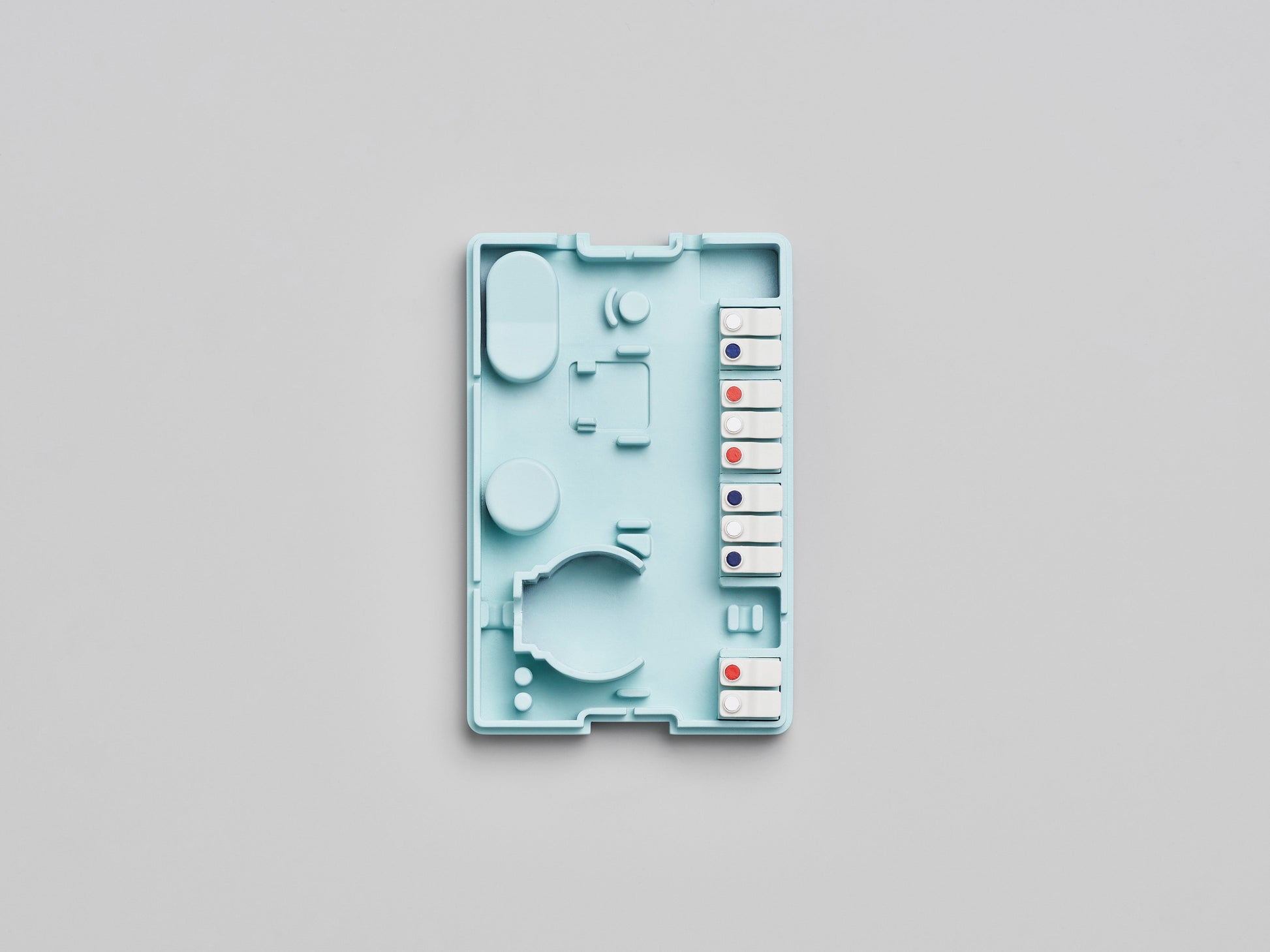 Donate a DIY kinetic torch directly
Regular price
Sale price
£19.99 GBP
Unit price
per
Sale
Sold out
View full details